Choosing the Right Child Care Center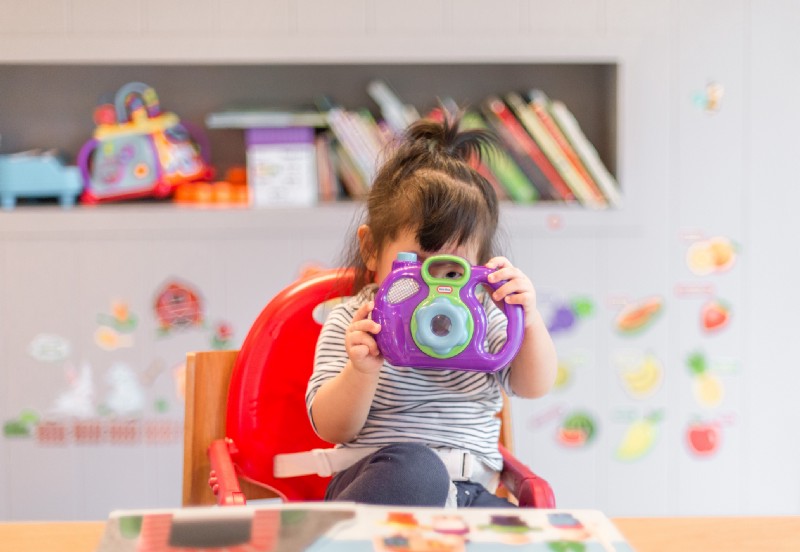 Dropping a child off at a child care center for the first time is difficult for many parents. Feeling confident that you've selected the best possible center will make it a little easier to say goodbye on that first day.
The child care industry is booming. In 2021 there will be an estimated 856,238 child care facilities operating in the United States. With so many child care centers out there it can be difficult to make a choice. In this article, we will give you some tips on picking the right child care center for your family's specific needs.
Search the QRIS
One of the best tools you can use for researching a center in many states is the Quality Rating and Improvement System (QRIS). QRIS is an easy way to compare multiple child care centers. If your state participates in the QRIS program you can make sure a center is licensed, see their quality standards, and check their rating. If you live in a QRIS state, you should take advantage of this powerful research tool.
To see if your state participates in QRIS and search for a specific child care center visit the ChildCare.gov website.
Staff Training
Don't be afraid to ask about the education of the staff. The director should be well educated in early childhood development. Ask if the staff are required to participate in continuing education. Make sure the staff is all trained in CPR and take a refresher course on a regular basis.
Staff to Student Ratio
Make sure the child care center has the appropriate number of teachers in your child's classroom. You can find the required teacher-to-student ratio by following this link and selecting your state.
Meals / Nutrition
If the center is going to be expected to provide meals and snacks for your child, remember to ask about nutrition. Ask for a copy of their menu so you can review it.
Online Reviews
Make sure to check the online reviews of a center before adding it to your shortlist. If you see a pattern of negative reviews for a center it might be a red flag. If you do see some negative reviews don't write that center off immediately. First, ask the child care center about the negative reviews. In all fairness, they might have a good explanation for those negative reviews.
Education
You're not looking for a daycare that will sit your child in front of a TV for hours on end. You want a child care program that will help kick start your child's education. You are looking for a center that will promote learning and stimulate your child's cognitive abilities. Look for a center that follows a professionally written curriculum. Check to see if that curriculum has an age-appropriate focus on literacy, math, science, art, and music.
Security
When you visit a prospective center be sure to ask about physical security. Check to see if they have all the entrances properly secured. Also, make sure they have a secure check-in and check-out system in place.
Streaming Video
Find out if the center offers streaming video for parents. A service like ChildView will allow you to view streaming video of your child as they go through their day. Many parents take comfort in knowing that they can instantly see their child from their computer or smartphone.
Location
Remember to consider the location of a prospective child care center. Would you rather have it close to your home or your work? How is the traffic getting in and out of the center in the morning? How is the traffic in the evenings? Traffic issues may add significant time to your commute.
Transportation
Do you need transportation after school for a school-age child? Make sure to ask the center if they provide transportation from the school your child attends.
Ask a Friend
It may sound old-fashioned but word of mouth still works great! Ask your friends which child care programs they recommend. Your friends may have some great suggestions.
Relax, You've Got This
This may sound like a lot of information but don't let it overwhelm you. If you do your research and ask the right questions you'll find the perfect program for your family.