Streaming video systems for childcare centers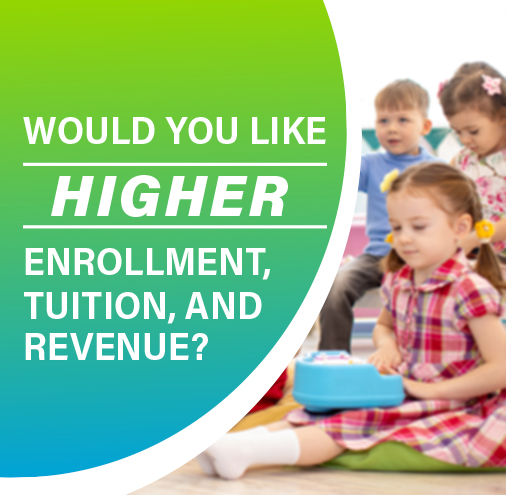 ChildView offers multiple streaming and non-streaming packages to meet your Early Childhood Education center's needs.
With a ChildView system, you can increase your enrollment, charge higher tuition, lower insurance costs, reward and retain key employees, and market your center as the best center in your area. This translates into higher profits for your center.
In terms of options, ChildView offers a top of the line full center streaming system, a limited streaming option, and a safety and security non-streaming platform.
Why Your Center Should Choose ChildView?
Quite simply, ChildView is the best choice for your center because our pricing and support after the sale are the most attractive and "center friendly" in the industry.
We equip you to increase your center's profits in the first month.
ChildView offers extended-hour technical support for your center and your client parents.
We offer more than just cameras. ChildView can offer your center "best in class" marketing and compliance materials to enhance your center's image and reputation, not to mention enhancing your profits.
As one of the original providers of streaming services to Early Childhood Education Centers, ChildView understands potential concerns centers sometimes have regarding streaming.
We have developed education materials for centers including an Acceptable Use Policy for parents.
We also offer compliance pointers for center employee training.
By choosing ChildView, you are choosing a partner who is an industry leader in Early Childhood education camera system technology and value-added marketing.
Parents Want Access to View Their Children
parents are demanding access to check on their children and are willing to pay for the service
Promote Your Center
you work hard, streaming lets your clients see your hard work in action as you implement educational and recreational programs
Competitive Edge
streaming provides you a competitive edge, particularly if you select the "best practices" marketing package ChildView offers
Training Aid and Communication Tool
train and reward employees using video footage and use clips to enhance your social media marketing with parents
Open Door Policy
promote transparency with your parents by streaming
Increase Your Center's Profits
a ChildView system can increase your profits in the first month
Not quite ready for streaming
Reassure Parents with a Safety System
install a safety and security system throughout your center that can later be converted to full streaming
Limited Streaming Option
offer to stream a few specific cameras in your center
Training Aid and Communication Tool
a non-streaming system can still be used to train employees and you can use video footage to communicate with parents as needed
Cheapest Option
a non-streaming system is cheaper than a streaming system, but it also limits your ability to increase enrollment and tuition