Features of daycare camera system
Early Childhood Education Centers frequently choose ChildView to replace a camera system that was installed by a local firm. Because the center has so many parents accessing the cameras, local camera systems cannot handle the demand - simultaneous viewing by multiple users doesn't work and camera images are poor in quality. And the lack of technical support for the parents and the center leaves everyone frustrated.
Below is a handy reference checklist to use when selecting a camera system for your center.
High Resolution Cameras
Likely provided
Encrypted Video Streaming
May not use highest encryption*
Users
May limit number of users
Simultaneous Viewing
Limited capabilities
Child Privacy Law Compliance
May not comply
Technical Support for Parents
Not provided
Center Technical Support
May be limited
System Warranty
May be limited
Experience
Limited center experience
High Resolution Cameras
Always provided
Encrypted Video Streaming
Highest encryption available
Simultaneous Viewing
Seamless multi-user platform
Child Privacy Law Compliance
Complies with privacy laws
Technical Support for Parents
Unlimited support for parents
Center Technical Support
Unlimited center support
System Warranty
Lifetime replacement available**
Experience
Specialized in childcare centers since 2001
*Typically no encryption
**Overtime new equipment will need to be installed to keep up with firmware, security and general system updates/requirement
Unlike unlike most store bought systems, the ChildView camera system is fully customizable.
Camera streaming can be added or disabled per camera at any time to any user.
Parents can be granted viewing privileges to specific views
user privileges can be restricted or granted at any time.
Center controls the usernames and passwords.
We are a turnkey operation.  We are highly trained in networking, internet ip's, & basic trouble shooting of issues.
Remote support; We have trained IT programmers who give personalized service.  The average local security company does not keep programmers on staff.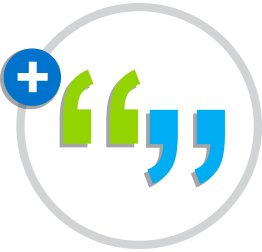 REQUEST A QUOTE!
Interested in having the ChildView system at your center? One of our friendly employees will be happy to answer any questions you have!