ChildView is one of the industry's pioneers
We provide Early Childhood Education centers a secure, encrypted streaming and non-streaming video camera system since 2001. Installing a ChildView system has been proven to increase center tuition, enrollment and safety, while providing peace of mind to parents. Each ChildView system is customized and installed by ChildView personnel to meet the education center's needs. Following installation, the center experience increased safety while having valuable training tools at their fingertips. Our childcare center camera service is an important connection between you and the families you serve. We offer parents access to view their children via smartphone, tablet or personal computer. ChildView provides Early Childhood Education centers valuable marketing and compliance tools.
How ChildView is different from the competition?
No upfront installation cost - our competition typically requires a significant upfront fee to install a comparable system.
Make money in your first month with a ChildView system.
Best in class customer support – we take the headache out of maintaining a camera system so you can focus on what you do best – running an Early Childhood Education Center.
More than just camera system – we offer marketing, social media, and compliance programs to help your center standout.
Customized system installation – experienced company technicians, not outside contractors, install your center's system.
Support for your parents – we provide support for your center's clients including an acceptable use policy for parents using your streaming ChildView system.
5 Year Price Lock Guarantee
– our service and support fees will not increase

interested in a demo?
Fill out this form for a 10 min demo. It's free!
"I would like to thank you for the prompt customer support you provide. When I contacted your customer support, I was very impressed to get an immediate response and how quick you resolved the issue."
- Allison W., Parent, Louisiana
 "I have been using your service for the past five years (over the course of three children). I have been very pleased. Thank you for making your camera service so easy to use. I enjoy peeking in daily just to check on my little ones!!! If we have a bad morning dropping them off, I love to see by the time I am at work they are fine. Thank you for providing that peace of mind!!"
- Nicole R., Parent, South Carolina
"I have been overseas serving in the military. Thank you for providing a service that allows me the opportunity to keep in touch with my little one everyday!"
- Issac M.,Parent serving in Iraq
"ChildView's parent webcam is one of the best services we could have ever offered to our parents. We find that the service adds another level of transparency and gives our parents a sense of security, safety and peace of mind. As an added benefit their service is impeccable. I would recommend ChildView to any childcare center."
- Jennifer T., Daycare Owner, Arkansas
"My preschool has been in a great relationship with ChildView for our video surveillance needs for about 6 years now. They equip us with high quality cameras and a monitor to keep tabs on our children and teachers 24/7. I am able to watch the preschool in real time on my smartphone and computes while I'm away; parents also. In addition, their cameras have caught several incidences after preschool hours to help police catch culprits from other stores in the area. That is GOLD! In conclusion, the ChildView team is beyond amazing! If I call and need guidance they are more than willing to help. I cannot say enough great things about them!"
- Lora Poe
"Incredible company. Outstanding business and service. And the installers are pretty cute! Definitely a 5 star company! I know when I have a baby they won't go anywhere without cameras!!"
- Payton Gold
"My child starts daycare next year, and I will definitely be looking for a center with cameras!!!"
- Brittnie Heacock
"I love that my center monitors my kids while I'm at work! Gives me peace of mind."
- Kirstien Barfield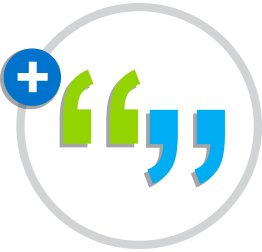 REQUEST A QUOTE!
Interested in having the ChildView system at your center? One of our friendly employees will be happy to answer any questions you have!